vom Walnussbach Kennels
---
Welcome to the Internet home of vom Walnussbach Kennels! This is just a taste of the beautiful scenery from just above our home.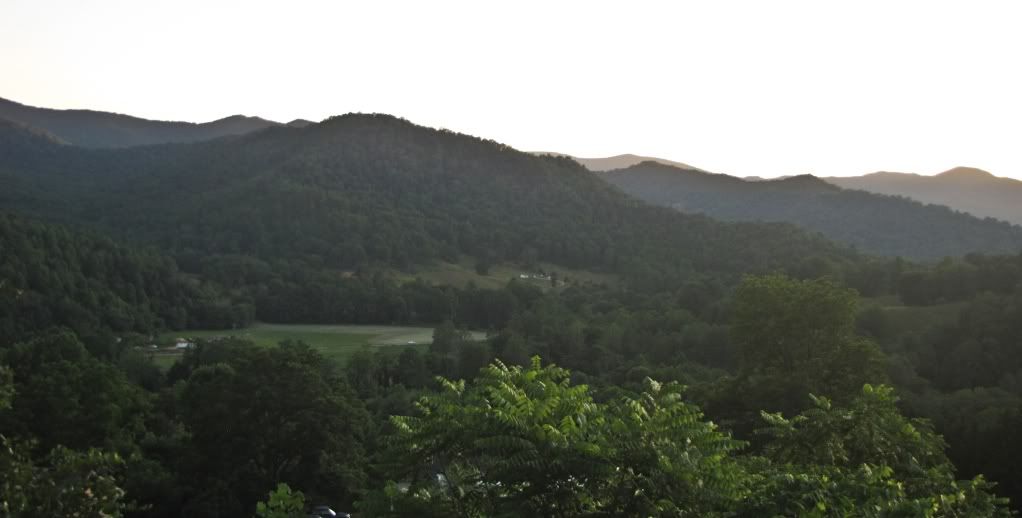 Walnussbach Kennels is located in Canton, North Carolina. We are a beginning hobby breeder of working bloodline German shepherd dogs. Use the links at the top of this page to navigate the site.
---
WHY BREED?
Our breeding goals include breeding for working ability, temperament, and soundness. As the founder of the breed, Max Emil Frederick von Stephanitz stated that future German shepherd breeders were to, "make sure my shepherd dog remains a working dog, for I have struggled all my life long for that aim." This is what we strive to do.
The German shepherd dog is a utilitarian breed and should be capable of performing just about any task its owner wishes it to do. This is another thing we strive for when we arrange a breeding. Dogs from our kennel tend to have strong personalities that lend themselves more to experienced owners, and are best suited for working homes. They must be kept active and mentally stimulated, or they will find ways of entertaining themselves.
Dogs from our kennel do well as police service dogs and have all the necessary tools for Schutzhund competition, or really any sort of competition, for that matter. They are dogs that need a job to do, and as such, we do not sell to homes that are not going to be able to provide an outlet for their drives.
Temperament is an important factor as well, because of what breeding solely for looks, or solely for aggression, etc., has done to the breed as a whole. We try to produce dogs that are stable and clear-headed, confident and unafraid. This is the way the German shepherd dog is supposed to be.
Structure is very important from a working perspective, because if a dog is not built correctly, he is not going to be able to perform his duties as efficiently. We do not breed for show ring conformation, because what the show judges like to look at can change so dramatically, and because we do not believe in breeding just for a specific color, coat, and sidegait. As working dogs, they need to be able to do more than just look beautiful while trotting around a show ring; they need to be built so that they do not break down and fall apart after a few years working the streets, or competing at trials. Our dogs have correct structure as per the breed standard, and that structure is conducive to being able to work all day long, just like the founding dogs of the breed.
---
If you are looking more for a family companion, please consider adoption. We also operate the only AKC-recognized German shepherd dog breed rescue organization in this area. Click Hominy Valley German Shepherd Rescue to learn more about the dogs we have available for adoption.